July 10-12, 2019 Shanghai International Aluminum Industry Exhibition was held in Shanghai New International Exposition Center. The three-day Shanghai International Aluminum Industry Exhibition was successfully concluded. Jiangxi Jintai Special Materials Co., Ltd. made its first brilliant appearance and achieved great results.
The company's concise, bright design style, with the concept of enterprise logo booth design, fully reflects the Jintai people's open, inclusive, honest and enterprising concept, perfectly shaped Jintai's corporate image and culture, and won wide acclaim.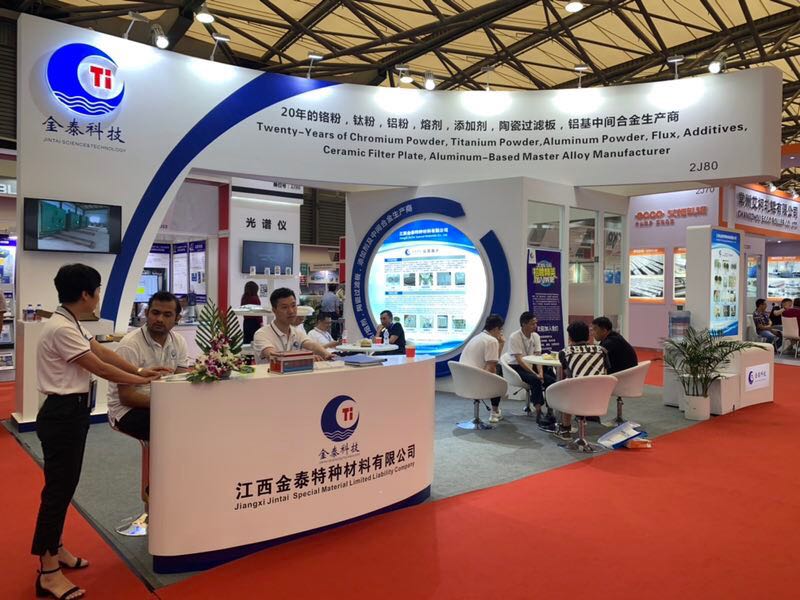 In this exhibition, Jintai people are not only full of spirit, but also use our most sincere service to welcome every visitor to the exhibition, let them understand our Jintai products, Jintai's development and Jintai's business philosophy. This appearance, welcomed new and old friends and well-known enterprises at home and abroad, such as HOECSH, GRANGES, RUSAL, Langmai, etc. During this period, the future business cooperation and the development of the industry were discussed in depth, which played a vital role in the company's next market development and company development.